In spring of 2022, Water Footprint Implementation performed a Water Footprint Assessment for the lawn turf -growing company Direct Gazon.
Direct Gazon is a family business with over 30-year of experience growing lawn turf resulting in top quality turf suitable for private individuals, companies and parks. The company has clients all across Northwestern Europe. Direct Gazon strives for sustainable solutions in operational management by implementing the latest available techniques, such as solar panels and electric robotic lawnmowers to reduce carbon emissions.
The company uses around 800 hectares to grow the turf in Noord-Limburg, an area of the Netherlands that is experiencing serious groundwater level declines. Water is an essential part of the growing process and therefore one of the most recent sustainability priorities of Direct Gazon. Furthermore, the company wanted to be able to communicate its water-related performance with clients and stakeholders in the region.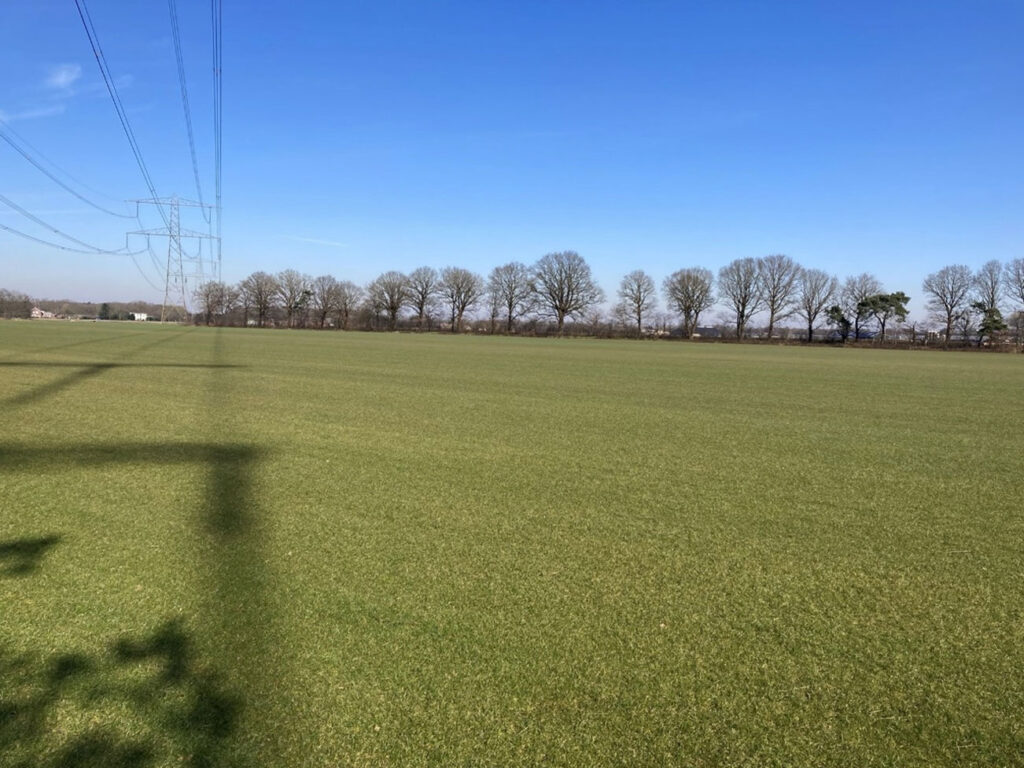 At the end of 2021, Direct Gazon partnered up with Water Footprint Implementation to achieve those goals by performing a Water Footprint Assessment. The assessment primarily focused on the water consumption in the growing process and the separation of the water footprint resulting from precipitation and irrigation. Additionally, the water footprint resulting from nutrient and plant protection products application was included in the assessment.
In addition to the insight obtained in the company's current water consumption, an analysis into the effectiveness of the expert-judgement-based irrigation schedule was performed. The analysis indicated that an irrigation schedule based on soil moisture sensors instead of expert judgement would reduce the irrigation water quantity. The model results provided the evidence needed for Direct Gazon to start using these type of sensors.
A final takeaway regards the application of fertilizers and plant protection products. These components make up the largest part of the (grey) water footprint due to their leaching and impact on the environment. Biological fertilizers and plant protection product could limit the impact on the environment and thus the water footprint.
An important recommendation not only to Direct Gazon but also the the other water users in the region is to address the groundwater level decline by engaging in a joint stakeholder process for efficient, sustainable and equitable water use.